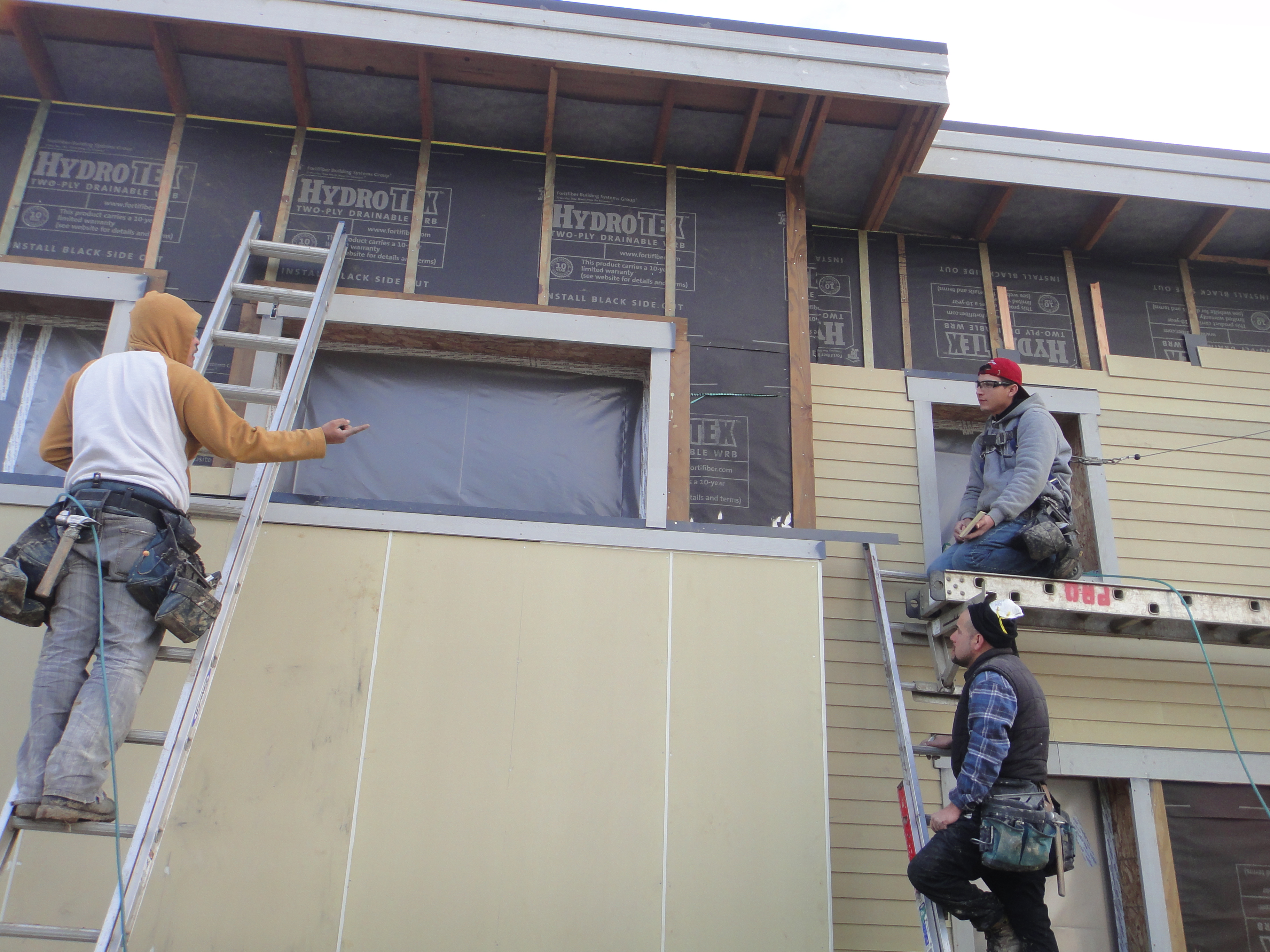 The Institute building construction has attracted an ample supply of heroes over these many months.  The latest group is the volunteer siding installers, led by Angel Paz of Artisan Exterior Construction in Woodburn.
Over the past two weeks, Angel and member of his crew—ranging from three to six workers—spent the better part of four days installing the Hardi-plank and Hardi-panel siding, plus soffit and trim boards, on the entire exterior.
We had never met Angel before he walked onto the site a few months ago.  He had seen the construction unfolding and learned from his brother that we were looking for volunteers.  We recently asked Angel what it was that moved him to volunteer and to motivate his crew to join him on the job.  "My family and I feel the need to help the community—we live here and my children are born here.  My crew and I are also keeping alive our tradition from Mexico, pitching in on projects that benefit the community.  Sadly, too many immigrants lose that custom."
From the outside, the Institute's home is starting to show its final form and look—though you still have to use your imagination to visualize window and doors in place of plastic sheeting covering the openings.
We're already looking forward to the next wave of heroes who will tackle the electrical "rough-in" and another wave readying to do the painting. We'll bring those stories next month.
Meanwhile, we're stepping up the pace and scheduling of volunteer "brigades."  Top on our task list is preparing the way for the "hard-scape"—sidewalks, patio pavers, parking area, etc.  We'll de-construct our faithful 500-square foot storage shed to make way for the driveway entrance and parking lot.
If you can volunteer—pretty much any day—contact Javier Lara at javierl@pcun.org and join the ranks of the CLI construction heroes.