On Saturday, March 31st a brigade of women in our movement plodded through puddles of rain, cleaned up debris, pulled out nails from salvaged wood, installed soffit boards, and tended plants in the community garden at the PCUN-CLI compound. This was not your ordinary Saturday morning on the property of PCUN, as 30-40 women volunteers came out for a day of service to commemorate Cesar Chavez's 85th Birthday. Their purpose:  to help with the construction of the CAPACES Leadership Institute, the future training ground for current and future leaders for el movimiento.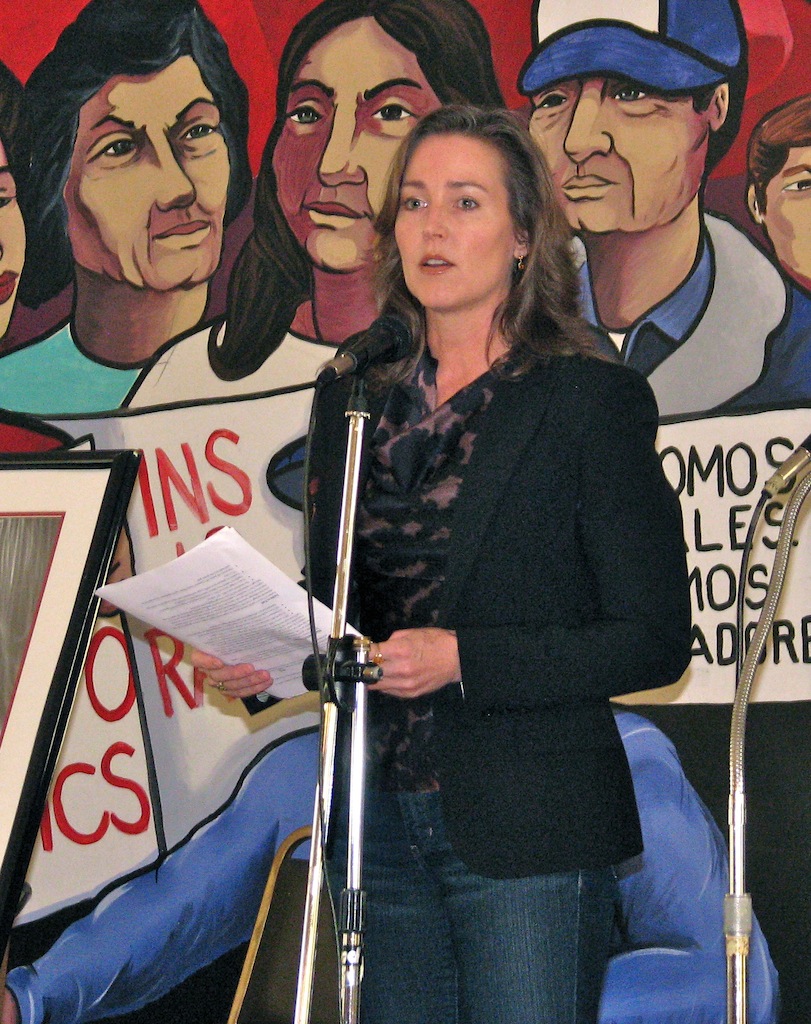 The spirit of Cesar Chavez could be felt as women leaders carried on the tradition of community service of Cesar Chavez Day. ""I'm here to help," remarked volunteer Melinda Veliz, Multicultural Director of Silverton Health, "This is an amazing service project.  The Institute will empower others in the community to become leaders. Leaders can come here and gain new skill sets, and lead our community where leadership is lacking."
Starting at Noon, volunteers gathered in PCUN's Risberg Hall for a special ceremony that included a presentation of Cesar Chavez's life story (presented by the PCUNcitos), a mini-commemoration of the Willamette Valley Law Project's 35th anniversary, the musical styling of duo Piel Canela, and a keynote speech by First Lady of Oregon, Cylvia Hayes.
Hayes, who is also founder and CEO of 3EStrategies, a clean economy consulting firm, hailed that Cesar Chavez for seeing the unlimited potential of individuals to take action for a powerful cause.  She offered strong support for the Institute as following in that tradition.
As volunteers filed out of Risberg Hall to return home, the building site next door looked better than when the morning started.  It was one more step and brought us a day closer to the Institute's Grand Opening on Saturday, August 25th.  César Chávez Day 2012 moved us closer to the community reaping a richer harvest of the movement's collective labor.