In Hollywood, that means we're all done.  In construction, not quite so.
For the CAPACES Leadership Institute, it's "Hydro-Tex" wrap—the weather barrier stapled over the "Dens-glass" sheathing —another step closer to completing the building exterior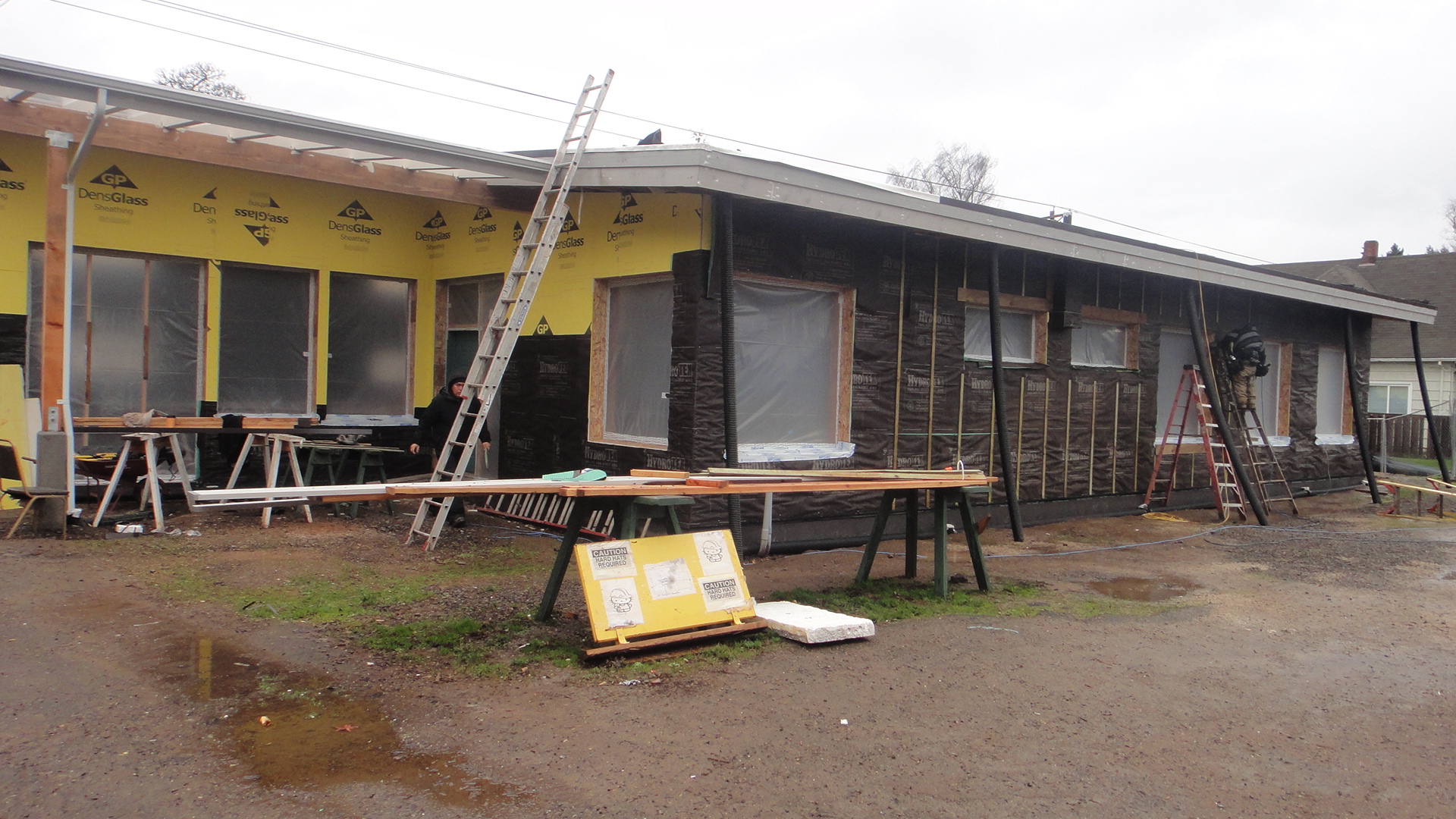 In mid-January, we're, poised for a spurt of very visibly progress, not unlike the one that took the building from bare concrete slab to roofed structure in about 60 days last summer and early fall.
The impending leap forward will move construction through the stages of electrical and data wiring "rough-in", wall insulation, siding, and window and exterior door install, all, we expect, by March 1st.  Then we'll be ready for HVAC install and for hanging drywall and interior doors.
Along the way, our "army" of volunteers grows and is fast approaching the 1,000 mark which we envisioned in the "10,000 fingerprints" campaign.  On January 13th, Portland Youth Builders sent a squad for the second time in a year.  The following day, two dozen volunteers—mostly Woodburn High School students—conducted site clean up and participated in a dialogue with the PCUNcitos Club, activities specially dedicated to the legacy of Dr. Martin Luther King, Jr.
To sign up for future work days, contact Javier Lara at javierl@pcun.org