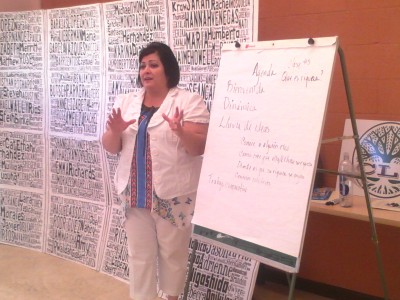 For some, it's a Monday morning taking refuge in a warm building from the cold rain, and for others it's a Tuesday night, sacrificing time from home. Whatever the time of day, or day of week, several cohorts went through the CAPACES 101 curriculum for all the same reasons: To be better grounded as leaders in the values of el movimento to take on more responsibility in the CAPACES Network.
The CAPACES 101 curriculum is a five-session, ten-hour course that grounds new leaders in key aspects of identity, values, and history. The target audience of CAPACES 101 has been CAPACES staff members, board members, and emerging leaders and volunteers. The classes in CAPACES 101 are:
CAPACES 101 Introduction, which provides an overview of the CAPACES 101 format based on popular education, which utilizes a facilitator, who leads discussion, draws from the audience's experiences.
Historias y Logros or our History and Struggle, which provides a brief description of the history of the movement, from PCUN's (Oregon farmworker union) humble beginnings to the development of organizations like Causa Oregon(Immigrant Right's movement), Voz Hispana Causa Chavista (voter engagement), Salem Keizer Coalition for Equality (SKCE), Mano a Mano (family services) in the 90's, to the development of the CAPACES Leadership Institute.
Valores e Ideas Claves del Movimiento or Values and Ideas of the Movement, which provides the key values and ideas of the CAPACES movement and identifying what they mean to us and their importance.
Los "Ismos" or the "Isms", which aims to uncover our own prejudices and offer tools to analyze the different isms and phobias such as: racism, institutional racism, sexism (machismo), and homophobia.
Riquezas y Convenios Colectivos or Wealth and Collective Bargaining, which covers the concepts of wealth, who possesses it, and uncovering our own personal assumptions. The class also covers the importance of Collective Bargaining in relationship to the farmworker movement.
In a nutshell, this course has become a stepping stone for leadership development for the CAPACES Leadership Institute, which offers other curriculums that deal with fundraising and collective bargaining. CAPACES 101 is more than just a class:
"CAPACES 101 has helped me connect with the broader movement of CAPACES. Now I have a more complete picture of the history of struggle of the movement, and now understand the key ideas of taking the long view when organizing, which has made an organization like PCUN thrive." Says Vicky Falcone of Latinos Unidos Siempre.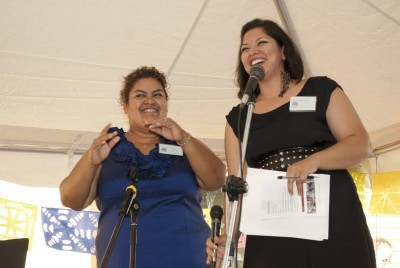 Hugo Nicolas, a DREAM Act leader who volunteers with CAUSA and SKCE agrees, "The facilitators don't make you feel dumb, in fact I learn a lot from other class participants through our dialogues. I think the course has helped me become more confident to take on more leadership in CAPACES and in the community."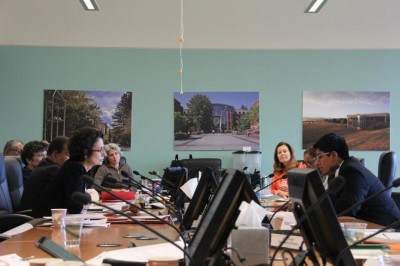 In December, the CAPACES Leadership Institute hopes to hold a convening of past CAPACES 101 participants in 2012 to offer their review of the course and how it has helped them in their path of leadership development.