On Monday, December 10th, the CAPACES Leadership Institute's CLI Mural Civic Engagement Group gained another victory in its pursuit to paint an outdoor mural: The city of Woodburn formed a public art's committee that would ¨select, acquire, receive, document and register public murals¨ on behalf of the city.
What began as an effort in fall of 2011 to ask the city for permission to paint the outside walls of the CLI, turned into a year-long campaign that has now become known as the CLI Mural Civic Engagement Campaign.  The goals of the campaign are: 1) Paint a mural that would reflect the contributions of the farmworker community, 2) Work with farmworker families to engage the Woodburn City Council to change its city ordinance, 3) Bring in a well-rounded muralist in Juanishi Orosco, who painted PCUN's mural, to paint the CLI mural and mentor for young local artists, 4) Foster a community  building activity that would bring together the Woodburn community and facilitate a dialogue about farmworker contributions.
The campaign achieved its first victory back in August when CLI mural Organizer Dalila Ortiz and supporters persuaded Woodburn City Council members to pass a city ordinance that would allow publicly displayed murals for the first time. The ordinance however called for the development of an art's committee before any mural could be painted
Woodburn's Mayor and city council followed the announcement of the committee by revealing the community member's who would serve on the art's commission. Long-time PCUN supporter and former farmworker Lazaro Ybarra was announced as one of the arts commissioners (pictured below).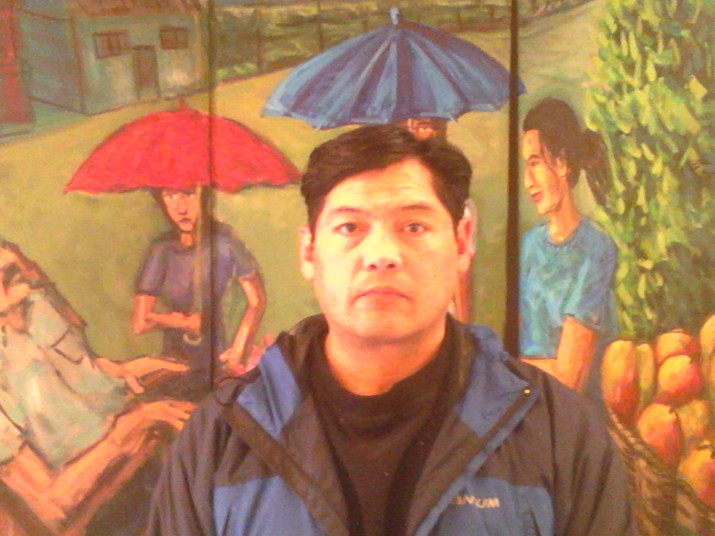 Colleen Vancil, a retired teacher; Merri Berlin, a historic district resident with a degree in arts; City Councilor Frank Lonegran; and City Councilor Jim Cox were also announced as members of the newly established Woodburn's Art Commission.
"The formation of the Committe is an essential part for getting our process going," remarked CLI Mural organizer Dalila Ortiz, " We are one step closer to making a CLI mural a reality."