On Saturday, August 25th—just under two months from today—we'll welcome folks from near and far as we formally open the CAPACES Leadership Institute's permanent home.  We hope you plan to join us, so please mark your calendar ("5:00 PM") and RSVP to Dalila Ortiz, dalilao@capacesleadership.org.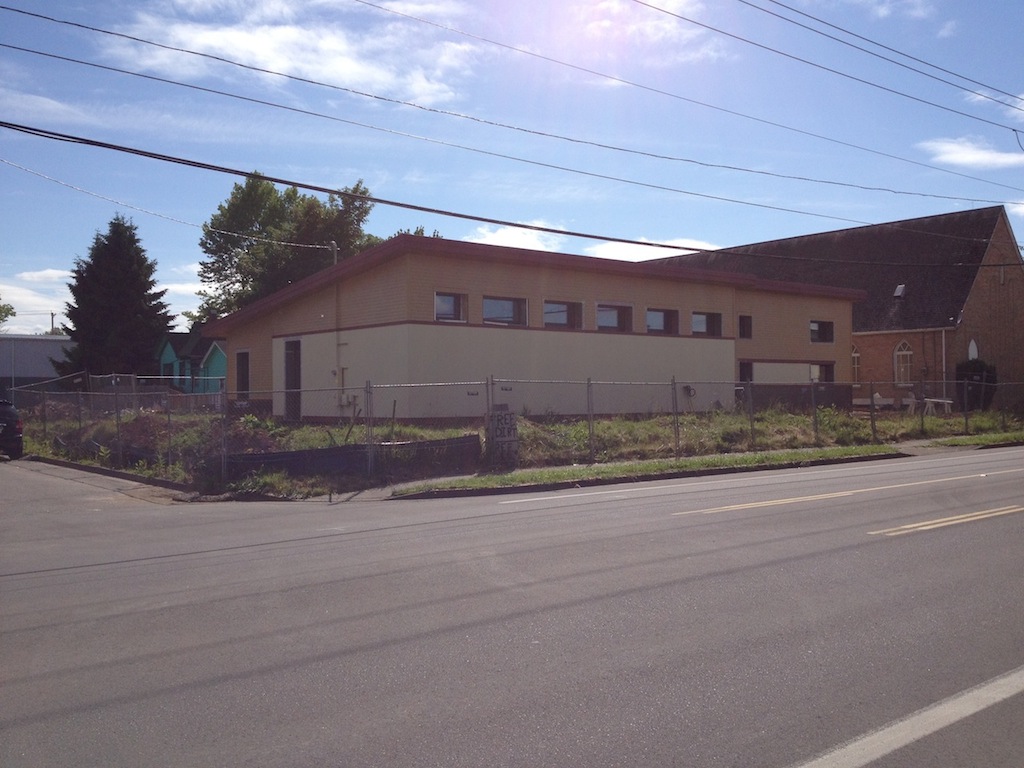 The building's exterior is pretty much finished.  Plants are growing on the living roof.
The "sprint" is the final stage of the construction marathon.  For a few weeks in May, we were stuck in "leak sealing", pressurizing the interior space to find those elusive spots where air seeped out (and therefore, could seep in when the pressure in normal).  We're happy to report that, thanks to extraordinary efforts of Greenhammer Construction and our construction crew, we're on track to meet the "Passivhaus" standard called for in the building design.
With sealing finally done, the interior is rapidly taking final form and finish.  By July 13th—the first anniversary of the Institute's birth as an independent non-profit—the inside walls will be painted, the concrete floor scrubbed and sealed, bathroom tile done, and the doors and transoms installed.  The door casing and baseboard will be in place ready for painting.  That will leave only light and plumbing fixtures and HVAC system.  Grounds work, including parking lot and side-walks, will be done before the end of July.
It's taken villages—1,300 volunteers so far, with more still stepping forward as we press to the finish. Meanwhile, we're planning the Grand Opening festivities.  We'll have exciting announcements about that in the weeks ahead.