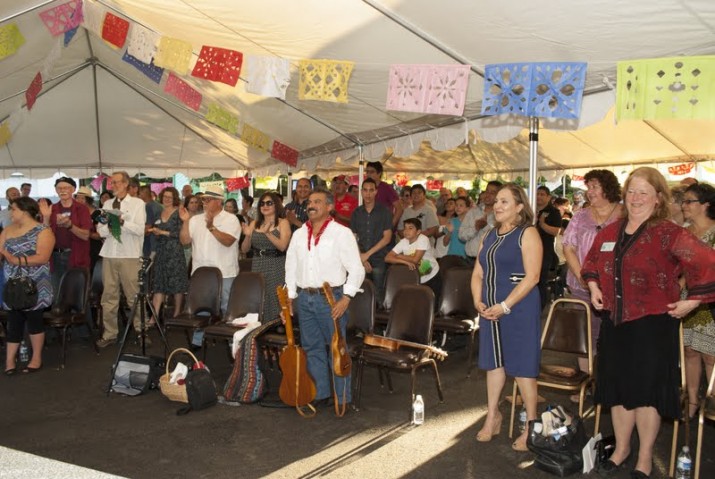 A union of Mexican immigrant farmworkers called "PCUN"
…in Woodburn, Oregon,
…constructing a unique building…
… the first "Passive House" commercial or office structure in the United States,
…with no debt, thanks to volunteer labor, donated or discounted supplies and services,
…sourcing innovative, unconventional and salvaged materials,
…to house a grassroots leadership institution,
…dedicated to engaging community leaders—current and future,
…about the values and big ideas that guide the farmworker movement and
…equipping those leaders with the skills to put the big ideas to use,
…leading and growing the CAPACES network of nine sister organizations with 60 staff,
…organizing for workplace justice, building housing, operating an FM radio station,
…providing services, pressing for immigrants' rights and public education reform: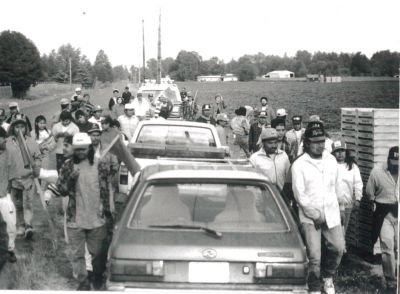 That's the CAPACES Leadership Institute.
 The CAPACES Leadership Institute builds on three decades of community organizing led by Pineros y Campesinos Unidos del Noroeste (PCUN), Oregon's farmworker union.  PCUN has created and united a network of nine community-based organizations that we call the "CAPACES" network.  Among the CAPACES organizations' accomplishments are:
Building and managing 188 units of farmworker housing,
Building and operating Radio Movimiento (a low-power FM radio station),
Assisting 6,000 immigrants to gain legal immigration status,
Defeating dozens of anti-immigrant legislative proposals,
Training 1,000 immigrant parents for school involvement, and
Registering 3,000 Latino voters.
80% of our 100 key leaders are Latino immigrants or from immigrant families, 60% are women, and 50% are under 35 years of age.  Most had no prior leadership experience and no formal leadership training.
Now open, the Institute will prepare leaders to add to these accomplishments:
Building or acquiring 88 more units of low-income housing in three communities, a nearly 50% increase by 2013, and Expanding resident leadership training;
Collaborating with the new Center for Popular Democracy, based in New York, taking out leadership methods to a national level;
Deepening the "CAPACES de Verde" dialogues:  "green" developers and immigrant workers, answering questions like "where do 'green cards' fit in the 'green' world?"