The CAPACES Leadership Institute begins 2012 with the strength of a full staff.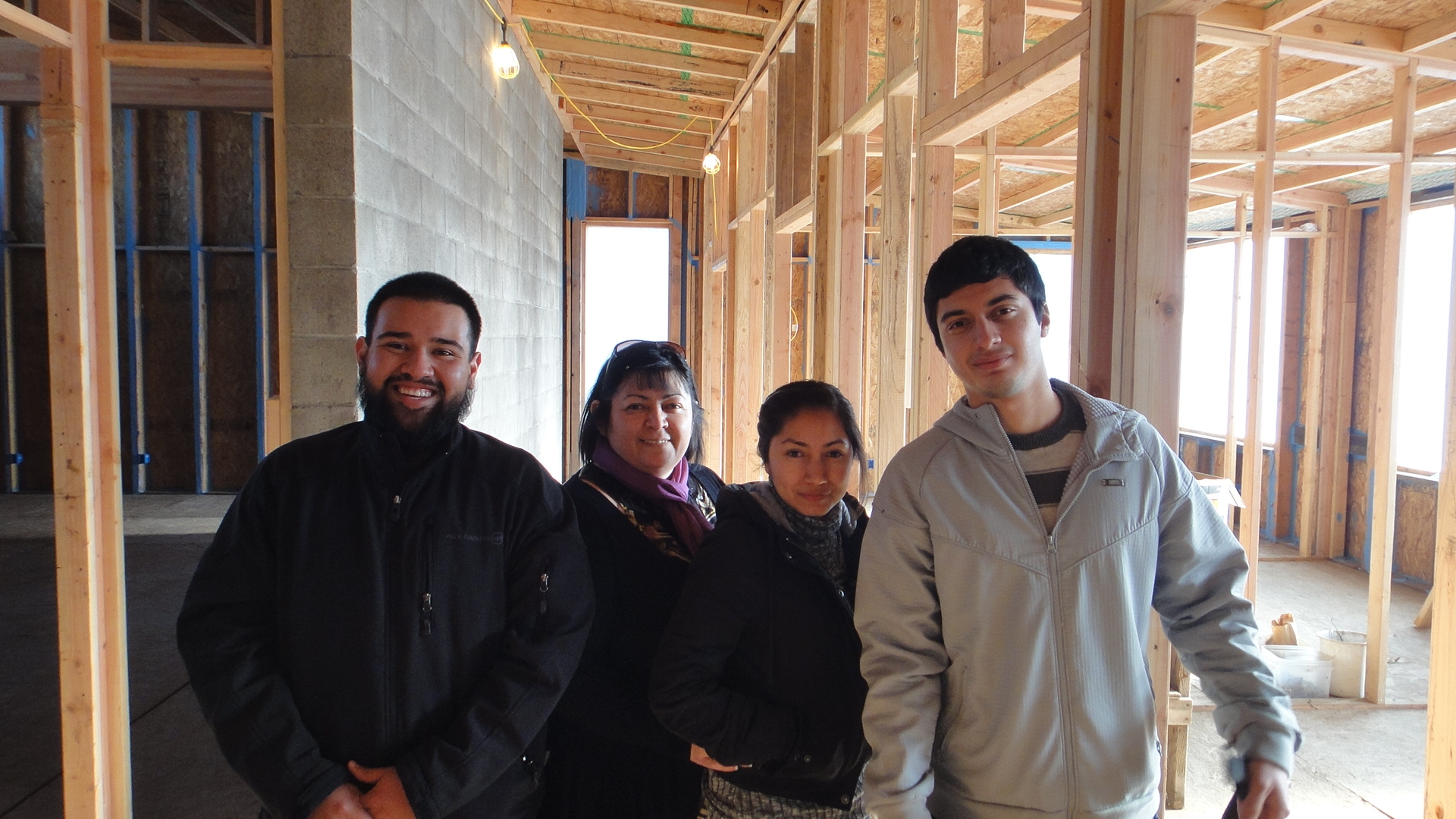 Four leaders—two full-time and two half-time, drawn from CAPACES network organizations—are gearing up the Institute's operations.  Together with the Institute's nine board members, they're expanding the Institute's programs, visualizing the Institute's path years into the future, and preparing for the Grand Opening on July 13th and 14th.
In March, we "e-introduced" one of the Institute's staff:   Laura Isiordia.  She was then the "Start-up Coordinator" and, in August, the board named her Executive Director.  Laura came to the U.S. from Nayarit on Mexico's Pacific coast.  She dedicated a dozen years to community organizing and leadership development at Farmworker Housing Development Corporation (FHDC), a CAPACES organization.
"I've loved my work at FHDC and I'm thrilled to be taking it to a whole new level guiding development of the Institute's inaugural programs and activities," Laura tells us. 
The other full-time staff person is Abel Valladares, a native of Querétero in Central Mexico.  He coordinates programs and donor fundraising.  Abel co-led the capital campaign donor fundraising in 2010 and 2011.  He's served as the CAPACES network's part-time coordinator since 2008.  He was already active in the movement before he graduated from Salem's North High School in 2006.
Says Abel:  "There is a lot of hard work ahead of us but there's a lot of passion and desire to improve this community and this is just the first step."
Maricela Andrade works half-time as the Institute's bookkeeper and administrative coordinator.  She's a native of Michoan in Western Mexico; she lives with her parents at FHDC's Nuevo Amanecer farmworker housing project in Woodburn.  She graduated from Woodburn High School in 2006 and from Chemeketa Community College in 2011.  Starting in 2006, she worked part time at Nuevo Amanecer's Cipriano Ferrel Education Center in the after-school program.
"The Center was my 'institute', in a way," Maricela recalled.  "My experience there introduced me to the movement and to serving my community.  The CLI will take that experience much farther and deeper for me and for other young leaders who are finding our own voices and roles in leadership."
Ranfis Villatoro comes to his half-time role, coordinating communications and assisting grantwriting and program development, following two years as CAUSA's community organizer in Eugene.   He was born in Los Angeles and grew up in Beaverton where he graduated from high school in 2005.  He received a B.S in Political Science from the University of Oregon in 2009.
"I'm excited about being part of a new team that will move the Institute to new stage and I'm excited to apply what I've learned in my three years in the movement to a new challenge."  Ranfis explained.
We're proud to have leaders in our movement step forward, as these four now have, to be our vanguard in the Institute's journey deep into the "how" and "why" of movement-building.